Upcoming Events
playgrounddreams
March 2, 2017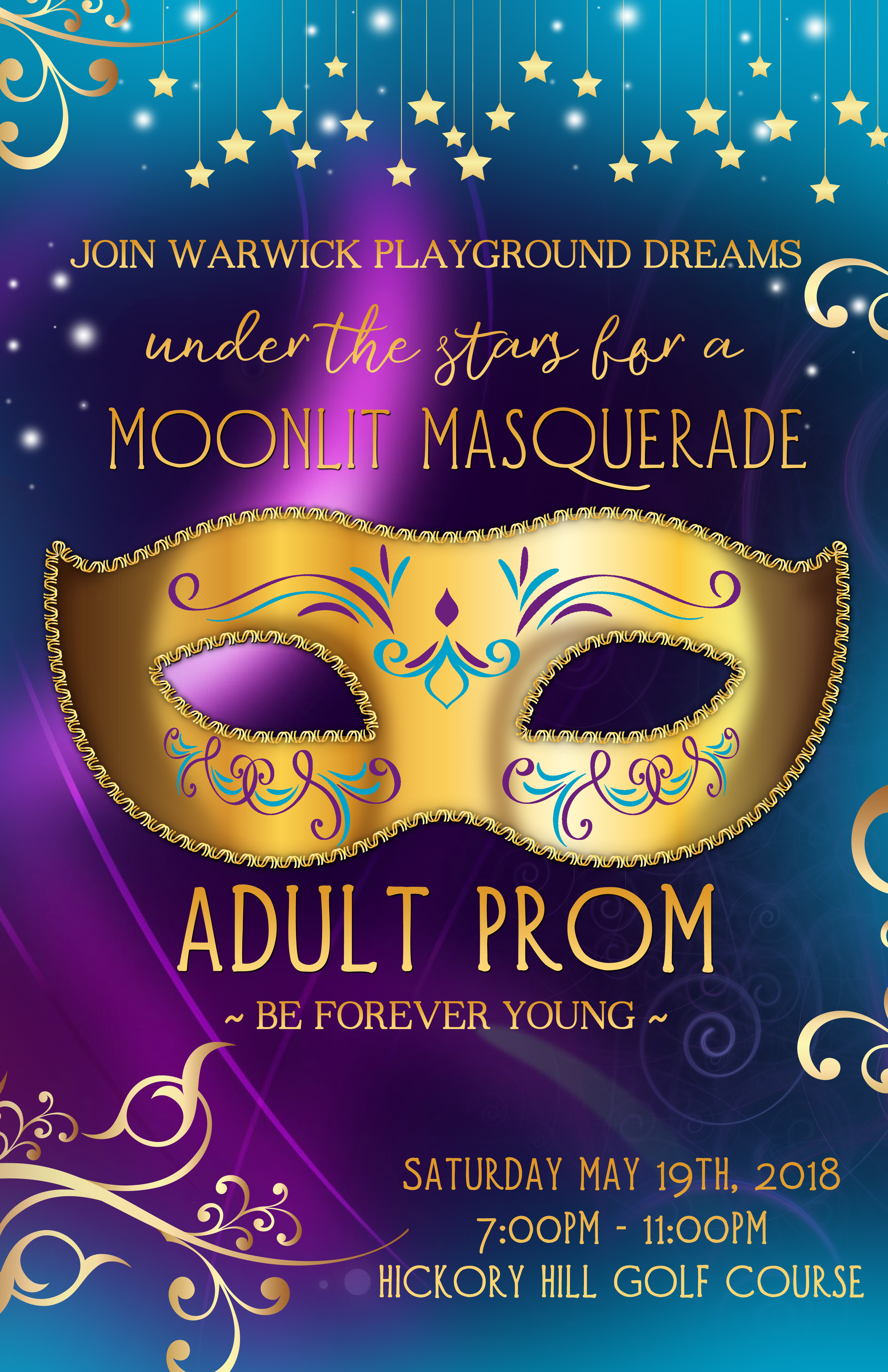 Warwick Playground Dreams is proud to present "A Moonlit Masquerade Adult Prom". Whether you're single, a couple or a group of friends, join us to relive your high school days, experience a prom redo, create new memories or just use the night as an excuse to look good and have fun!
Join us for an unforgettable evening of dining, dancing to the DJ sounds of timeless classics, and celebrating under a blanket of stars, all the while behind the wonder of your masquerade.
Our festivities include tasteful appetizers, a full buffet dinner and an open bar for your enjoyment. Silent auction items will be on display and available for bid.  Local photographer Melissa Marino will be on site to take nostalgic prom photos. No prom is complete without a Prom King and Queen… who will it be?
Space is limited to a select number of tickets, advance tickets purchases suggested. For a limited time, we are offering introductory pricing at only $150.00 donation per couple or $75.00 per person. https://squareup.com/store/warwick-playground-dreams